our approach
We try to be as unobtrusive as possible, capturing the real moments as your story unfolds. We like to observe in the background (not in a creepy way!) rather than direct the events of your day. By mingling with you and your guests, we capture the day as it happens.
A quiet, calm, unobtrusive approach also means that you will be less conscious of a camera being pointed at you!
That doesn't mean that we will never 'pose' pictures. We are happy to give you a little direction or minimal guidance, but always try to keep it non-cheesy and natural. But don't get us wrong, if cheesy comes naturally, then thats up to you!
investment
We like to keep things simple and don't want to bamboozle you with multiple layers of packages. We charge £1,980 to capture the whole story of your day. This includes:
- an embrace the awkwardness session (if you want one)
- 2 photographers (us!)
- coverage from morning preparations through to the first few dances
- 400+ high res edited images on a USB
- private online gallery to share with family and friends
connection
We know that not everyone likes getting their photographs taken, so we always recommend we meet and chat and make sure we are the 'right fit' for you both, and you can feel more relaxed and be yourselves on your wedding day. It also means that we get to know you better and can capture the specific things that are personally important to you.
Connect with us here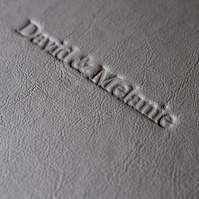 Album 1 - £230
A3 or 12×12 hard cover book
Bespoke design layout
20 spreads (40 pages) – matt finish premium paper
Choice of luxury linen covers
Personalised UV printed text
Extra pages can be added at an additional cost
Album 2 - £330
10x10 linen cover album
Bespoke design layout
20 spreads (40 pages) - archival photographic paper
Choice of linen colours
Personalised laser engrave
Extra pages can be added at an additional cost
Album 3 - £430
12×12 premium leather cover album
Bespoke design layout
20 spreads (40 pages) – archival photographic paper
Choice of leather colours
Personalised debossing or laser engrave
Extra pages can be added at an additional cost